Here's a little preview of the story coming out in Smile Hon, You're in Baltimore's upcoming "Alleyways" issue: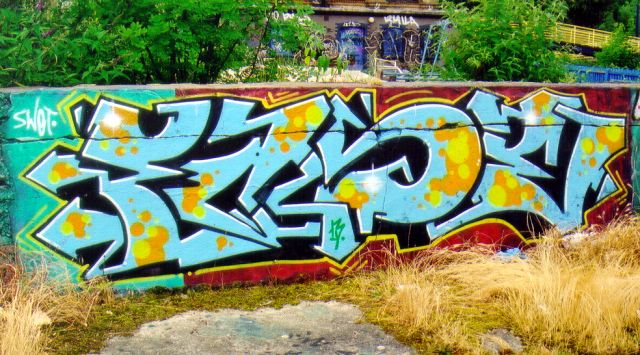 T
wo people are dead, my one-time bestie is in prison for the rest of his life, and it's my fault. Not really. I wasn't there during either of the two brutal murders he was involved in, but maybe I should have been. Maybe I could have stopped him.
I moved in with Chris Mills in the Fall of 1988. I had no choice. My mother was fed up with her boyfriend, Jose, who had become more resentful the more successful mom became . After years of living on the dole, mom had finally decided to abdicate her throne as Welfare Queen. She had to. I was nineteen, meaning she had long stopped receiving benefits for me. My sister, Kyra, was a senior, meaning she would soon lose those benefits, too. Her only choices were to finally, officially join the workforce or become even more beholden to Jose and
his
income. My mother never liked being beholden to anyone.
Jose liked it too much. The more money mom made on her own, the more abusive he became. When he began to demand her paychecks, I wasn't surprised to see mom come down into my basement to let me know she was leaving, taking Kyra with her. My little brother, Jojo was safe and sound with his father, in Delaware. I, on the other hand, would have to fend for myself.
Apparently, there was no room for me whereever she was going. That left me as the odd man out. Jose came down a little later to let me know that he thought of me as a son, that I was welcome to stay. I had never thought much of him, especially after watching him change in the face of my mother's success. I loved our little house on the unit block of North Rose Street, but the time had come for me to try on a pair of those big boy pants everyone always talked about, branch out.
The problem was that I had nowhere to go. I began wandering Patterson Park and its surroundings aimlessly, wondering where in the park it would be safe enough for me to sleep, when I ran into Chris Mills. I'd first met Chris when he was in Jojo's class at General Wolfe Elementary School. I came across Chris in tears on Washington Street, being shoved around by a couple of bullies. I chased them off and walked him home. His mother thanked me for bringing him home safely.
You know you want to read the rest. Pre-order your copy, now!